Meet the Team
Physiotherapists for private treatment in Kendal, Cumbria and Lancashire
Catherine Turner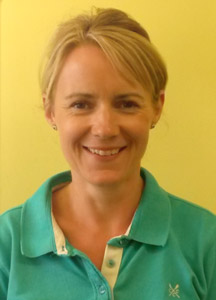 After qualifying from the Manchester School of Physiotherapy in 1997, I started working within the NHS in the Lancaster district, initially working as a junior physiotherapist which encompassed a variety of work including musculoskeletal, respiratory & intensive care, neurological rehabilitation, orthopaedics, paediatrics and obstetrics. I soon realised my passion was for the out patient musculoskeletal field, and so I decided this was to be my speciality. Having successfully applied for a senior post I was promoted to a senior physiotherapist position working in different NHS hospital physiotherapy out patient clinics in the area. Additionally, I worked in the evenings in a private practice. Leaving the NHS in 2001 to gain more experience within the private sector I worked at the Lancaster Nuffield Hospital where I often worked single handed. The work load included both ward patients who were a mixture of orthopaedics and general surgery, and a busy out patients clinic.
In 2002, frustrated with the constraints of working for someone else, I decided to do it my way! In June that year I founded "Lakeland & Lunesdale Physiotherapy & Sports Injury Clinic". This was a daunting move, but I love a challenge! Having niavely opened the doors and expecting ailing people to flood in... they didn't. I thought, perhaps I'd better let them know I'm here!
I must have been doing something right as, despite my limited business & marketing skills, the clinic gradually became busier than I could cope with on my own. Since then I have been joined by a number of Musculoskeletal Chartered Physiotherapists, Judith Swift (a Podiatrist/Chiropodist), Suzanne Willacy (our Women's Health Chartered Physiotherapist) and Alison Harrison (a Specialist Respiratory Chartered Physiotherapist).
My first son, Oliver was born in 2007, and Owen his younger brother in 2009, so life is rather busy, but that's how I like it! In my 'spare time', I enjoy horses, dog walking, gardening, and anything outdoors. I feel so privileged to live in such a beautiful part of the world.
Please click here to go back to the team page